India, your sourcing destination ? Who's Next – Paris – Jan15
We were in Paris in january 2015 to conduct a conference organised by the "Who's Wext". The title of this conference was "India, your sourcing destination ?"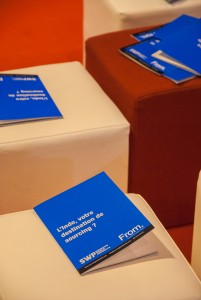 During 45 minutes, we did an analysis on how India could be your sourcing destination for sourcing and manufacturing of garments and accessories.
We discussed the following points-
Part 1 – Introduction to India in terms of politics and geography.
The biggest democracy in the world, a peaceful and stable country, the diversity of India in each of its states (spoken languages, traditions, gastronomy, education)
Doing business in India
Understanding cultural differences – Dealing with and understanding Indian business people, negotiating in India, Work with India from France.
Part 2 – Textile in India
The main textile hubs in India, which product to source in India, which fabrics can be sourced in india? The traditional Indian skills, the future of the textile in India and the opportunities as a buyer.
Part 3 – Finding the right supplier in India
On Internet, in the fairs, traveling in India and prospect new companies, contact a agent, some points to consider while preparing your purchase.
See below a few pictures of the Conference :
For more information, please contact – info@sourcingtextileinde.com
About us – We are Sourcing Wold Products (SWP). A fashion buying house based in Paris and Delhi, we assist brands and companies in their sourcing and manufacturing of textile, ready to wear and accessories products. – www.sourcingtextileinde.com