Buying process in India – What you should be aware of !
As a buyer, you need to understand your manufacturer and his traditions to insert vigilance points in your sourcing and purchasing process. By following this method, you will get the results you were expecting.
What you should be aware of ?
The culture
Understanding the relationships in India is a major point to communicate with you manufacturer and your Indian partners.
Here are few important points to consider:
Indians don't know how to say « NO »! They will always answer yes to your request and you will need to learn how to interpret it.
Your partners need to establish a relation of trust with you. They will try to know who you are and they might ask you some personal questions like if you are married, if you have children, where you live exactly…
–You have to be patient! You might be surprised about how slow they can be to complete one task. On the other hand, you can be also surprised about how fast they can be for the same task.
There are a lot of other cultural aspects that you might have to deal with when doing business with an Indian person, but this is not the subject of this article..
Negotiations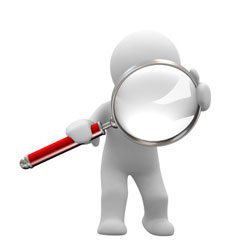 It is important to negotiate with you partner or your manufacturer but there are some limits you should know about :
-Bargaining the prices: If you negotiate very low prices, the quality of your product might not be as good as expected.
-Negotiating the lead time : If you ask your vendor for a very short lead time, he might not be able to deliver on time. Be realistic and ask for a break up !
Know your partner
It is important to get to know your manufacturer or partner! Here are a few questions that you should be able to answer:
– How organized is he?
– What are his structure fees and overheads ?
– How does the supply chain work ?
– Which tools and machines does he use?
– Who are his other clients?
– What are his certifications and compliances ?
Be there and anticipate
Your manufacturer must feel your presence. Feel free to visit him ; It will help you build a relationship with him and you could then expect a better service and reactivity from his side. (it doesn't mean that that you have to be with there all the time)
Anticipate your orders, don't wait for the last minute to place your orders. Verify in advance the production planning of your manufacturer.
In short:
You have to understand the local culture, get to know your manufacturer/partner. Know how to negotiate with him, be present and anticipate.
About us – We are Sourcing Wold Products (SWP). A fashion buying house based in Paris and Delhi, we assist brands and companies in their sourcing and manufacturing of textile, ready to wear and accessories products. – www.sourcingtextileinde.com