The Art of block printing in India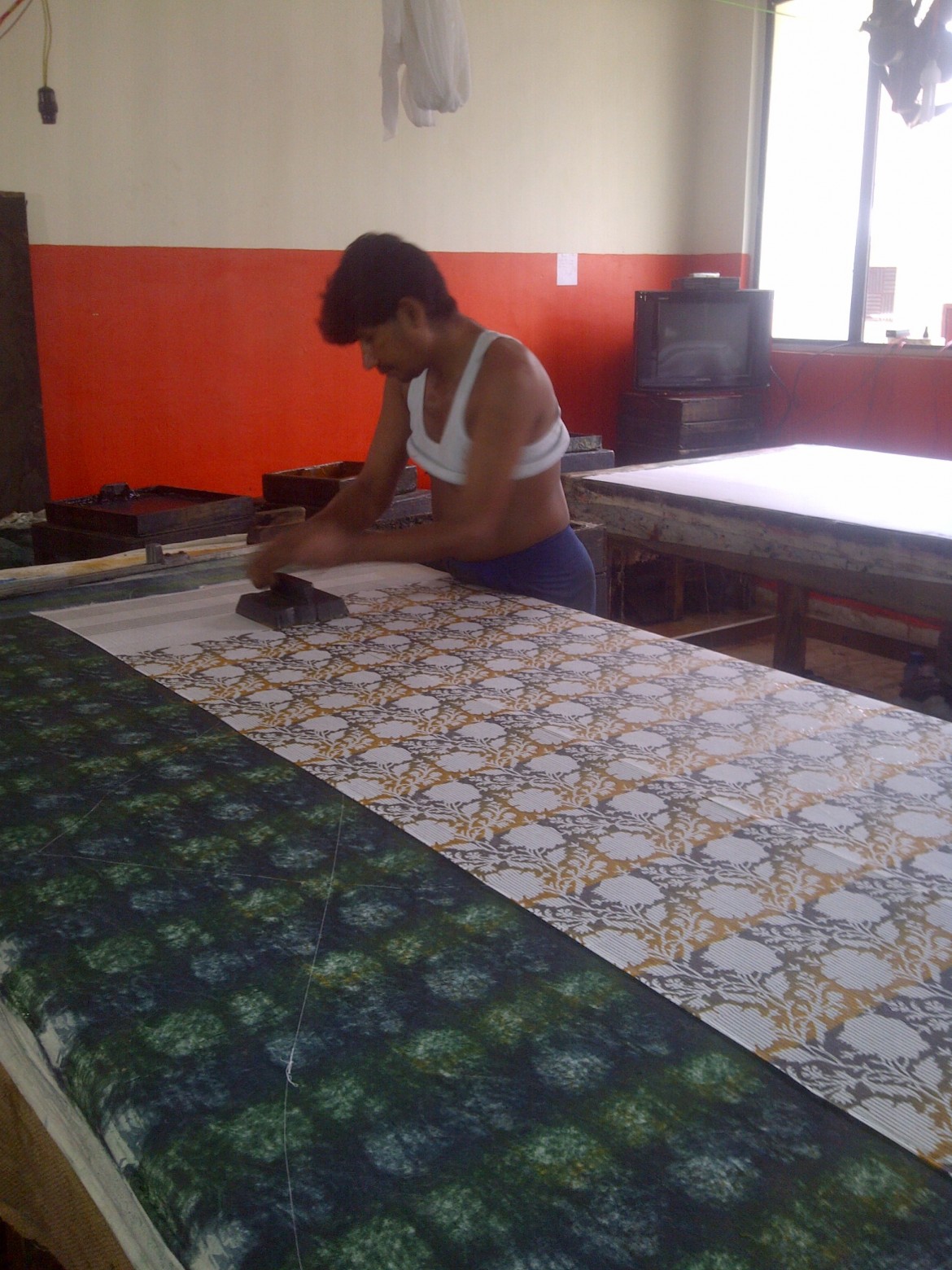 Saurabh, our manufacturer is specialized in Block printing. We have asked him to explain the process he follows for the printing of his products:
He said: "This printing technic, even if it's the most artistic one, is also the oldest, the simplest and the slowest of all the existing technics!"
"First of all, we draw the pattern, then we carve it on a wooden block and then we apply it in the fabric. Moreover, we need as many blocks as the number of color that is needed".
15 years ago, his mother made the bet to use this ancestral method and to apply it on modern textiles. The challenge was indeed complete because many brands showed interest in this method using wooden blocks and Saurabh's orders keep increasing!
Here is the detailled process :
1- The craftsman first carves the wood in big and heavy pieces, leaving the finest work for the end. This way, he makes sure that he won't damage it during the cutting. Once the block is finished, it looks like a bas relief and the design appears.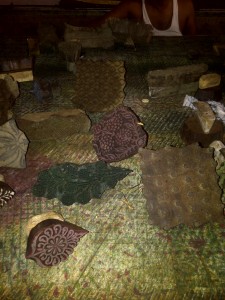 2- To print the design on the fabric, the printer applies the paint on the block and presses it on the fabric. He renews this gesture regularly and every time the bloc touches the fabric, he hits the wooden bloc with a mallet. The second printing layer is done exactly the same way. The craftsman has to make sure that the second layer matches exactly with the first one. For that, there are some marks on the corners of the wooden blocks. The marks on the right and the top of the blocks will catch exactly the left and bottom side on the previous layer. The two prints link each other and in that way, the craftsman can continue printing without having to stop. Each printing is done the same way until the whole length is printed. Once it is done, the craftsman wrap the fabric around a drying tube and he restart the same process on another piece of fabric.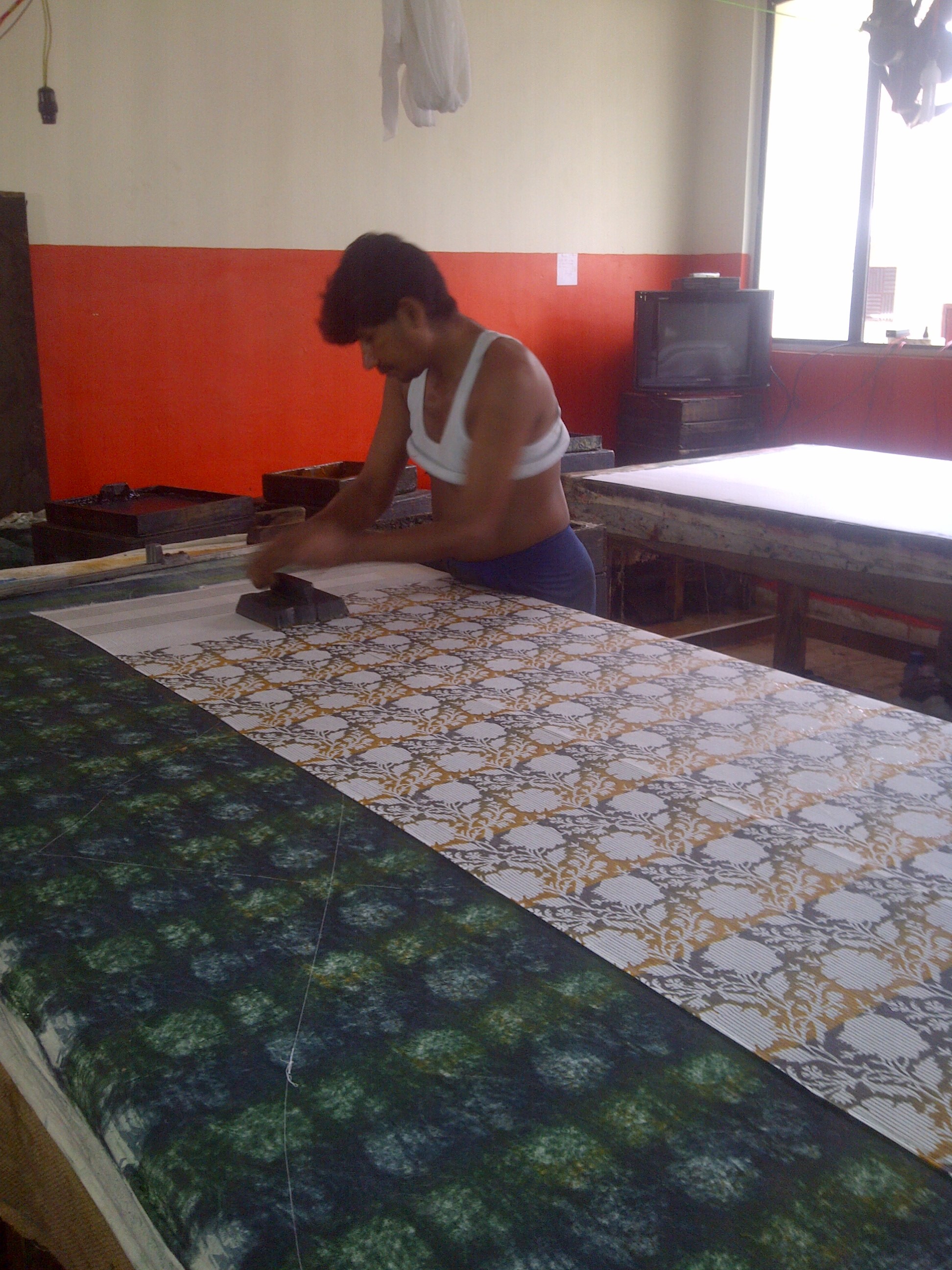 3- If the design requires more than one color, each of them would have to be apply one by one and we would have to respect the drying time between each color.
The block printing is a slow and manual method. However, it gives a special artistic "touch" to the printed products. Some designs and compositions could not be possible if they would be done with another printing method.
This method is also eco friendly as it uses only a human energy. The inks that are used for the block printings are water based.
This could be a idea for you next collection !
See below, a few examples: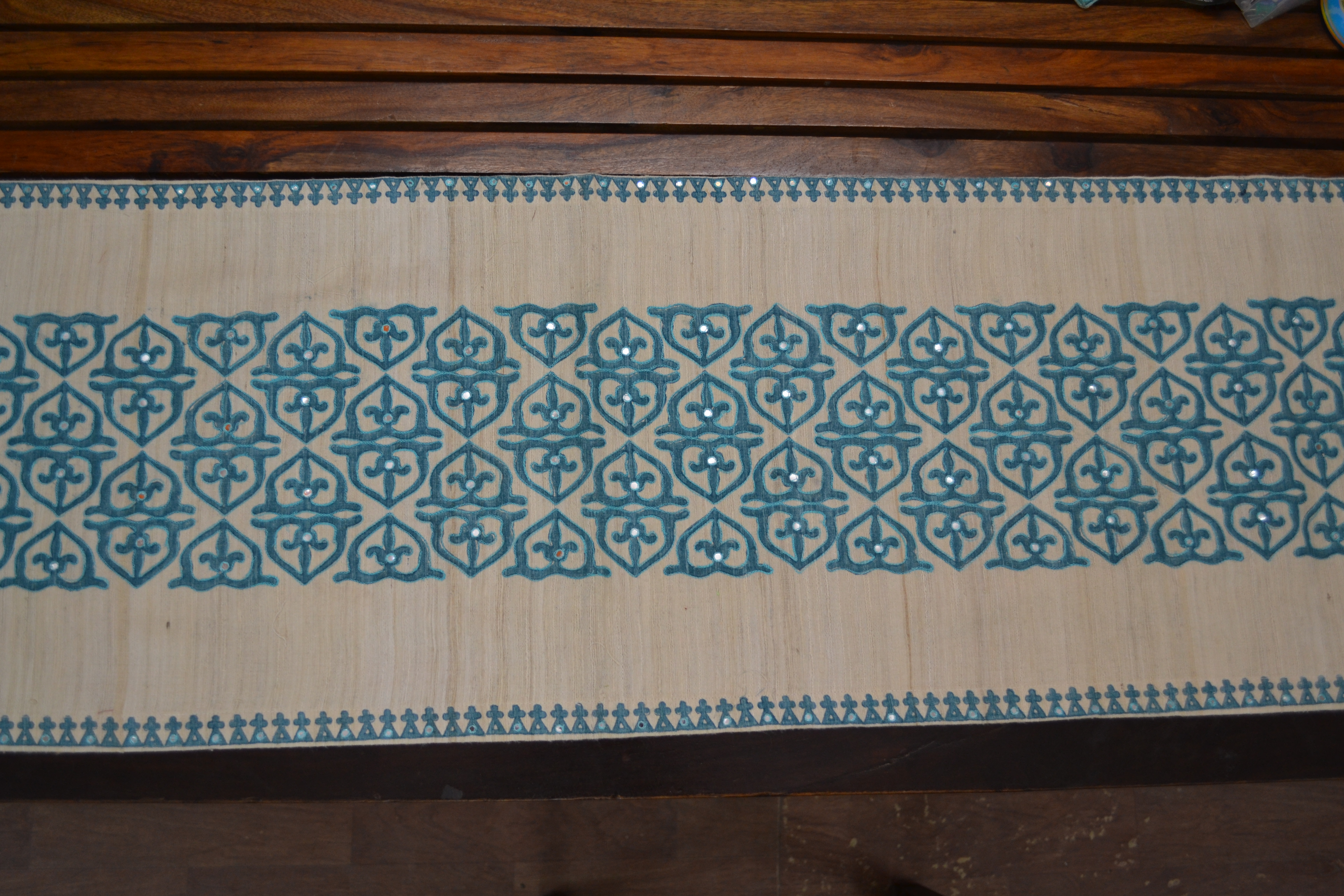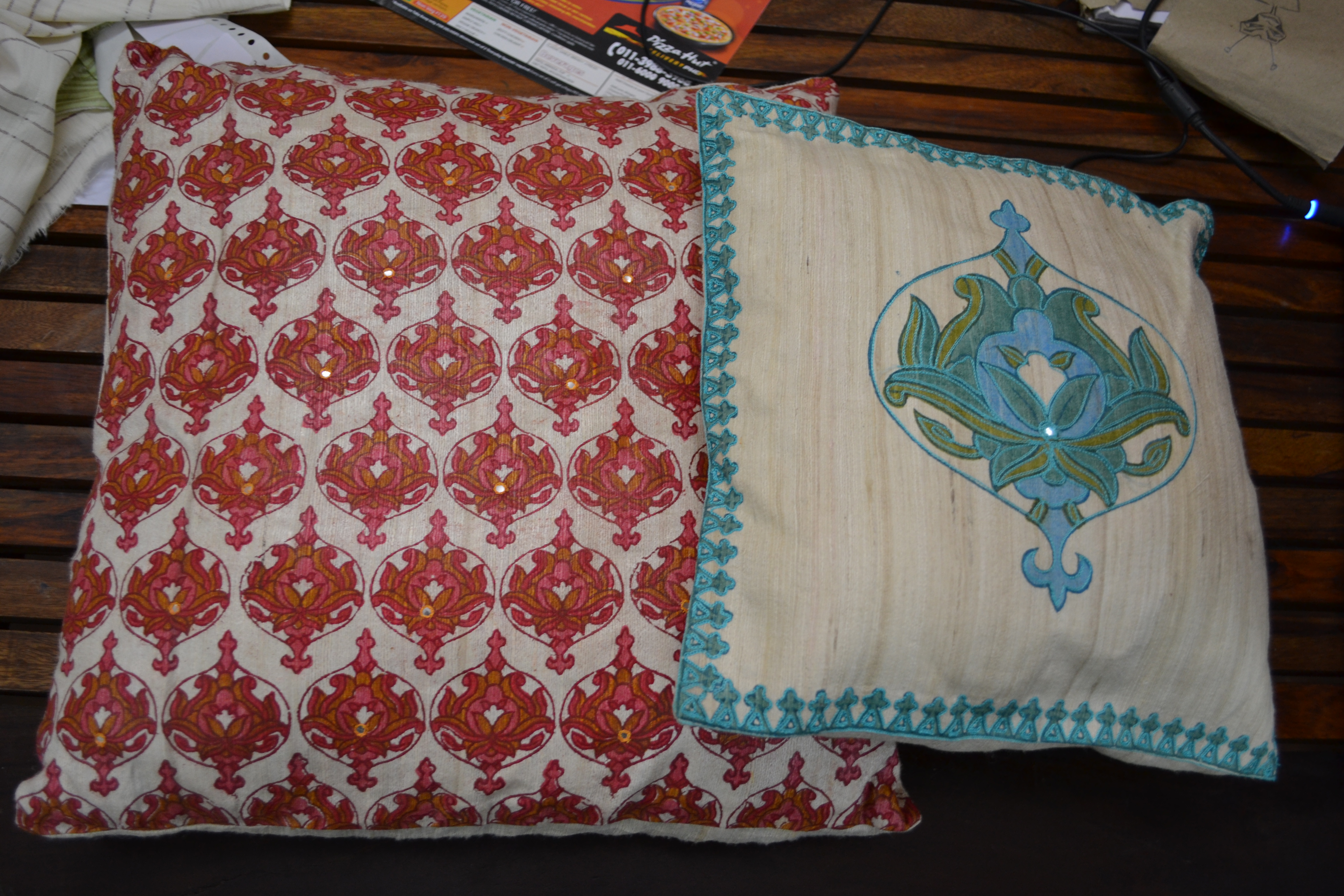 About us – We are Sourcing Wold Products (SWP). A fashion buying house based in Paris and Delhi, we assist brands and companies in their sourcing and manufacturing of textile, ready to wear and accessories products. – www.sourcingtextileinde.com